They say age is just a number. Unfortunately, your wrinkles and puffy eyes seem to be saying otherwise, right? In short, dealing with age is really frustrating!
Many people consider getting old as one of the worst things to happen in their life. In fact, in a 2014 survey by Pfizer, 87 percent of Americans "have at least one fear when they think about getting old," some of which include decrease in physical activity and loss of memory. These fears, although not physically obvious, make people feel old.
In dealing with the process of aging, it's important to note that it's more than merely a physical or physiological change. It also involves psychological changes and emotional trauma that could lead to sad feelings and depression. That's why aging should not be taken lightly.
But hey, we're all here to enjoy life and take whatever comes with it. You can embrace aging, you know! However, if you want to defy the rules of aging, here are some tips on how to look and feel younger.
Avoid Stress (or Learn to Deal With It)
One of life's worst culprits of feeling old and tired is stress. Life is full of them, but it doesn't mean that you can't do something about it!
As much as possible, try to avoid stress in your life. You may start by putting order and organization into your daily routines. By doing this, you can put things in order and make them appear less chaotic.
If your current responsibilities involve some form of stress and you really can't escape it, you need to know how to unwind. Take a break from your daily office work by having tea in the afternoon or doing a quick workout after office hours.
Best of all, don't live your life solely for work. Enjoy some time with family and friends, or take a vacation by yourself.
Use Anti-aging Products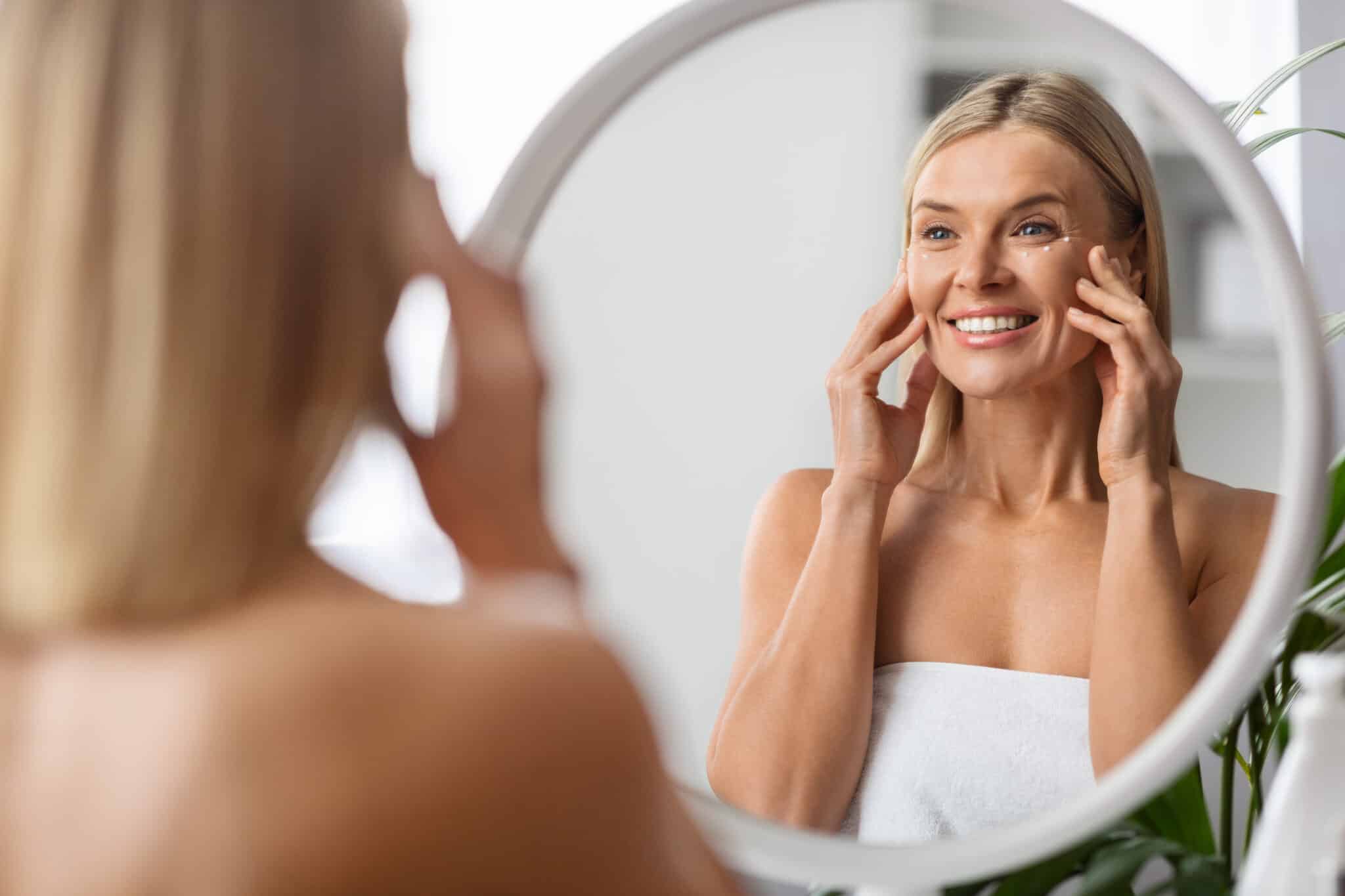 Wrinkles and other skin issues related to getting old are bound to appear, but you can minimize their impact by taking care of your skin. It's good practice to wash your face and skin regularly, and apply moisturizer and optional night-creams to make your sin looking supple. You should also use skincare products designed to protect your skin from the harsh summer heat.
There are a lot of anti aging products in the market, and it's really up to you to try them out and choose which ones work well with your skin.
Dress Young (or Your Age, At the Most)
What good is a youthful-looking skin and a positive disposition in life if you dress ten years older? Another trick to make you look young is to dress youthfully. For starters, do away with baggy pants (we're talking to you, mom jeans!) and loose garments, and opt for body-hugging blouses and tight-but-sleek stretch pants, as recommended by Good Housekeeping.
Don't be afraid to wear colorful apparel in light fabrics, because they're mostly associated with youthfulness and carefree attitude. Here's a bit of warning, though: Stay away from leopard or rainbow colors that make you look like you're in midlife crisis!
Aging may be a natural and unavoidable process – unless you're immortal! – but you can beat it by having a proper response to it. Instead of feeling defeated by your age, believe that you can do something about it.